And then suddenly
the day was
here
right now
and even up to the very last 5 minutes
there was one more task
that no one else could do
and even I
couldn't believe
how "needed" I was
very bothersome
in many ways
but off I go
and oh, so many came
to wish me well
from the top dog
to the WFB
even my WB
had a hard time letting go...
and yet there ain't one tear
It's been good,
I grew up there, truly,
but girlfriends
it's time to go
in fact it's past time
so I'm done,
that's it.
It's over.
Wow.
Not one more day there ever.
THANK YOU GOD.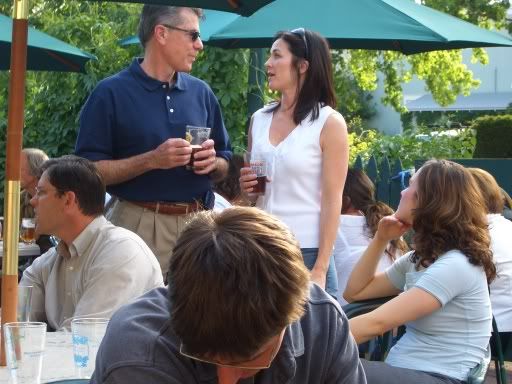 I love this picture - a final word with my boss
and you know, it's funny
how the hardest things
sneak up on you sideways
for me today
it was deleting
the email folder
"Ryan"